Some weeks back, a dear friend of mine who's a self-made, successful blogger asked me to help her get exposure for the Laptops shes been selling and as charming as she is, saying no would be the last thing on my mind so I agreed. Never did I expect it would be as great as this.

She is actually selling Macbooks at prices you cant compare! She actually gets it as direct import so less tax and less burden to consumers like you. She offers a wide array of Macbooks of different specifications that would suit your needs, lifestyle and preferences.

Heres one example of the great ones shes offering: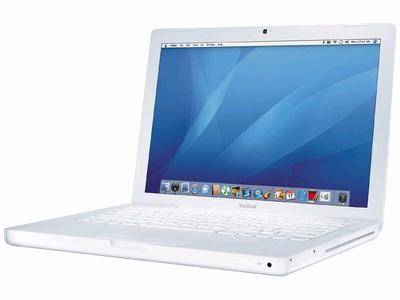 model :
MA699CH/A


All these for just Php 47,500
Its an Apple White Macbook 13" screen, Intel Core Duo 2 Processor, with processor speed of
1.83GHz,
60GB hard drive space for all the things you need and 512MB memory of RAM plus, you can upgrade with Php 1,200 more
.
Did i mention everything on here is on one year warranty?
. If youre not convinced, try comparing prices to competitors online at laptopking and cgena.com
This one is really handy and perfect for people on the go. If youre a student, this is perfect for your best-friend gadget at school and if youre working in the corporate world, make dynamic presentations using multi-media creations with this lappy. So, check out more Cut-down priced Macbooks available
HERE
.
Update:
If you want to place an order, you can either contact me directly or send an email to my friend at
lightspeedsolutions.lorie@gmail.com